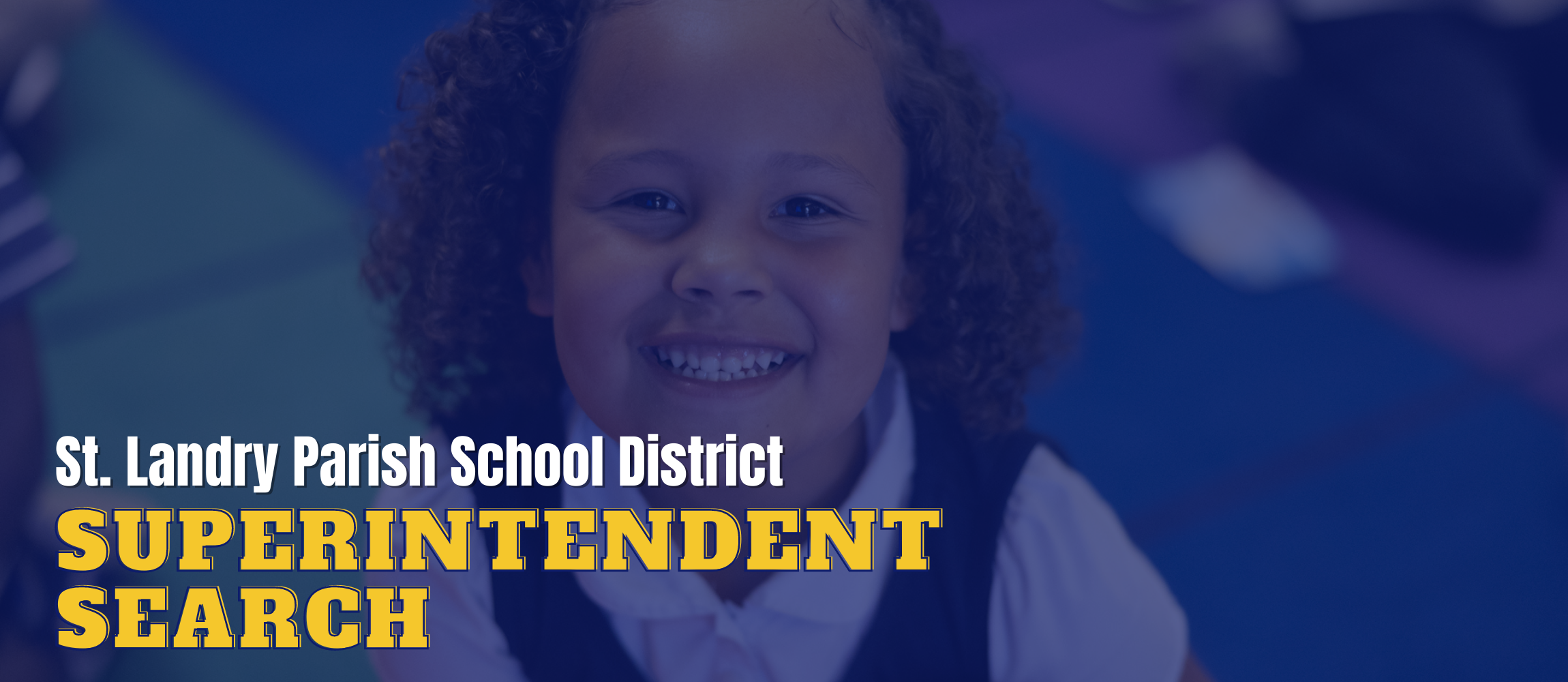 ADVERTISEMENT FOR POSITION OF SUPERINTENDENT OF SCHOOLS
The St. Landry Parish School Board is seeking an exceptional leader with a track record of success to serve as its next Superintendent of Schools. The successful candidate will be tasked with leading 32 schools, 4 program sites, and approximately 12,000 students. Applications for the position are currently being accepted, and it is the hope of the Board that the individual selected for the position will be able to begin working shortly after his/her selection.
Applicants must be certified (or eligible for immediate certification) by the Louisiana Department of Education to serve as a school superintendent in Louisiana. The salary for this position is negotiable based on the experience of the applicant. The estimated salary range is $130,000-$160,000 per year. The salary will be commensurate with the experience of the successful candidate and requirements of the position. The successful candidate will also have the opportunity to earn additional compensation for successful performance.
The deadline to apply for the position is March 24, 2023. Interested persons may obtain the job application by visiting our website at www.slpsb.org. Completed applications - with a cover letter - must be mailed to:
St. Landry Superintendent Search
P.O. Box 369
Opelousas, Louisiana 70571-0369
The cover letter should explain why the applicant is the ideal candidate for the position. Only applications received by mail at the post office box and postmarked by March 24, 2023, will be considered. Applications delivered in any other fashion or post-marked after March 24, 2023, will not be considered. Please note that applications for this position are considered public records in Louisiana and are subject to release upon request to the media or other interested parties.
*Must download prior to typing in the form or your text will not be saved.